The Tequila and More Show where the magic and myths of Tequila is celebrated, in all its glory, from its earliest days to the present. We will explore the different kinds of Tequila, how it's made, how to best enjoy it, we will dispel the myths and learn finally the significance of the worm! The Tequila and More show http://tequilaandmore.com does this, and more!
An addition to the show this year The Liquid Latin Show, where the sensuous wines of Latin America will please our palates, while the mouth watering dishes of Latin America and the Caribbean will tantalite our palates. Super mixologist Junior Melino @TheLiquidChef world renown, will shake up a mean cocktail, and dancers and musicians will entertain us!
Win one of 5 pairs of tickets ($60.00 per pair) to the Tequila and More Show http://tequilaandmore.com being held on Sunday, May 4th-5th?
How do you enter?
1. Simply "LIKE" The Wine Ladies Fan Page http://www.facebook.com/pages/The-Wine-Ladies/74962673175?ref=ts
2. Answer this question.. What is the significance of the worm found in Mezcal?
a. It makes it taste better.
b. It extends the life of the Mezcal
c. It's found in Tequila not Mezcal
d. It's a gourmet delicacy
Winners to be picked at random on March 30th, 2012 from all entries. The winners to be posted at noon that same day on The Wine Ladies Fan Page http://www.facebook.com/pages/The-Wine-Ladies/74962673175?ref=ts
Good luck everyone!
Watch The Wine Ladies TV! Tequila and More! Tune in daily from 3:00PM – 4:00PM on www.Thatchannel.com
On our show this week we welcome the founders of the Tequila and More Show, Allan Fryman and Anna Kozina, who will be our guide to getting to know the wonders of tequila, and what makes this spirit so special!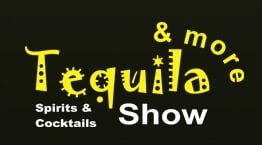 We'll explore and sample wines from Latin America including Chile, Argentina and Uruguay, beautiful wines, terrific value and unique, with Hugh Sutherland founder of Carriage Trade Wines and Spirits. www.carriagetradewines.com
And finally Maria Barrios-Abalos, Aztec Goddess of Maize: founder of Xilonen, www.xilonencatering.ca for the Discriminating Fiesta Lover, a full catering enterprise will treat us to a few specialities from her homeland of Mexico, a remarkable lady, charismatic talented and with a good soul! Be sure to join us tequila and more, superb wines and delectable and unique fare, all to tantalize our palates!
About The Tequila and More Show and to purchase tickets on line here https://www.microspec.com/tix123/etic.cfm?code=TEQLLS2012
May 4, Friday, 2012, 4-10pm
May 5, Saturday, 2012, 4-10pm
Metro Toronto Convention Centre,
North Building, Constitution Hall
On-line General admission: $30
Sampling tickets extra
VIP Package: $70
include Show admission, 20 sampling tickets, VIP lounge access, Sampling glass, Entertainment program – including Junior Merino presentation, VIP group tour:
Group of 6+ people: $25 per person
Designated driver admission – no sampling tickets: $30
SAMPLING Tickets
Sampling tickets are available for $1.00 and can be purchased at the show or on-line.
Samples range from 1 to 10 or more tickets, depending on the item.
On-site General admission: $40
Do Not Drink and Drive.
Follow us on Facebookhttp://www.facebook.com/torontotequila and Twitter @AnnaKovino
https://www.thewineladies.com/wp-content/uploads/2012/03/tequilaandmorebanner.jpg
254
955
Susanne Seelig-Mense
https://www.thewineladies.com/wp-content/uploads/2017/08/WineLadiesLogoTransparent.png
Susanne Seelig-Mense
2012-03-12 23:28:20
2012-03-12 23:28:20
WIN Tickets to the Tequila and More Show, The Wine Ladies TV