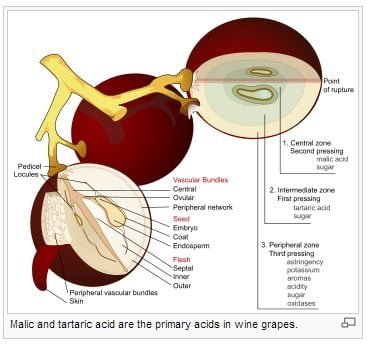 For wine lovers, wine fanatics, wine novices and oenophiles, you too can learn quirky, shareable facts about reds, whites, and more. Simply select your answer. Test your wine knowledge!
SORRY! The answer is #1 age ability , as tannin does for reds.
One of the attributes acidity gives what to white wines?
1. age ability, as tannin does for reds
2. sour foul taste in the mouth
3. indication that the wine is not ready to enjoy
4. lemon juice has been added to give extra boost
https://www.thewineladies.com/wp-content/uploads/2013/08/wineacidity.jpg
344
367
Susanne Seelig-Mense
https://www.thewineladies.com/wp-content/uploads/2017/08/WineLadiesLogoTransparent.png
Susanne Seelig-Mense
2013-08-15 19:55:09
2013-08-15 19:55:09
Quiz! Daily Wine Trivia Game from The Wine Ladies – Wednesday, August 21st, 2013 Acid