Welcome to The Wine Ladies Taking Life One Sip at a Time, here on our audio podcast interviewing folks from all over the world about wine food and lifestyle!

We have a fantastic show for you today dedicated to all the women around the world. We honour you today ladies in celebration of International Women's Day happening on March 8th.

This is the 108th Anniversary of this very special day that celebrates the achievements, raises awareness and rallies for change for us ladies in all parts of the world and areas of life!

Thousands of events will take place across the globe, from concerts to conferences, to runs and festivals. It is truly a special day for us all to come together.

On our show today we are thrilled and so proud to have the opportunity to chat with 3 remarkable women. To hear their stories, learn about their triumphs and challenges.
Our first guest…a true champion! You all know her. She has broken records, in fact over her career she broke 13 world records and won two gold medals at the Olympics. She is the fastest woman on ice. She is Catriona Le May Doan
Listen to Catriona Le May Doan at 4:26 minutes in the show.
Join us March 5th and perhaps share a glass of wine with our champion!
BID ON FABULOUS WINES IN SUPPORT OF THE OAKVILLE HOSPITAL FOUNDATION.
A VERY BIG THANK-YOU TO OUR GENEROUS CONTRIBUTORS TO THE WINE WALL.
MARKETING AND COMMUNICATION DIRECTOR, RAPID-DOSE THERAPEUTICS
KRISTINA SHEA
Our second guest, she too is brilliant, gorgeous, smart, an innovator in business and a supreme advocate for women, Kristina Shea.
She is the Head of Marketing & Communications for Rapid-Dose Therapeutics, a Canadian med-tech company.
She will share with us three products that address very important needs of women today.
Such as ample sleep. There is some incredible research on this topic.
The importance of B12, with latest research on this too you will want to hear.
Plus, energy, or how to energize oneself. AS well as the importance of a good night's sleep. How does insomnia impact our overall health?
All this deliverable in a unique and most effective way, called QuickStrip.
Listen to Kristina Shea at 16:29 minutes in the show.
MARILISA ALLEGRINI, VOICE OF AMARONE AND CEO ALLEGRINI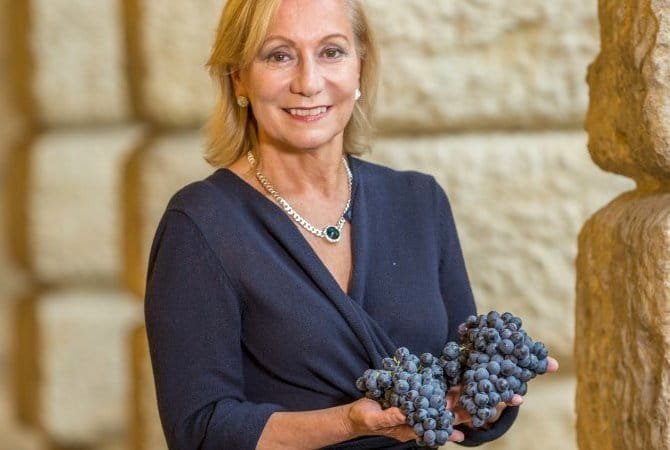 And to close off the show, another extraordinary woman. We turn to the world of wine.
Marilisa Allegrini. She is the CEO and owner of the historic wine producer Allegrini located in Valpolicella, Italy. She is the first Italian woman ever to grace the cover of Wine Spectator Magazine. Her winery was voted Italy's Winery of the Year in 2016. She is known as the Voice of Amarone, been referred to as a Wine Star and truly is exactly that. All this in what has been traditionally a male dominated industry.
We are thrilled to welcome Marilisa Allegrini to our show.
Listen to Marilisa Allegrini at 29:40 minutes in the show.
https://www.thewineladies.com/wp-content/uploads/2019/02/InternationalWomensDay2019Instagram.jpg
1080
1080
Susanne Seelig-Mense
https://www.thewineladies.com/wp-content/uploads/2017/08/WineLadiesLogoTransparent.png
Susanne Seelig-Mense
2019-02-20 09:58:13
2019-03-07 12:26:24
The Wine Ladies Audio Podcast…Celebrating International Women's Day 2019 With Three Remarkable Women! Follow Us At https://www.mixcloud.com/WineLadies/