And finally, we close off the show with an interview we did previously with a very special guest, a fellow Canadian, he is a household name, a great man of comedy, of music, of business, you know him from the Blues Brothers and Ghost Busters and of course Crystal Head Vodka, as well as his wines. The one and only Dan Aykroyd!! You will not want to miss hearing what Dan had to say. He is brilliant, he is hysterical and he loves his wine! 
We have a great show for you today. Our topic "Celebrity Wines."
Whether owning their own wineries or hooking up with an existing winery, famous directors, actors, musicians, around the world are getting involved in this business.
And why not?  Who wouldn't want to own a winery?  We do! So we've got three special guests joining us here today. You know them all, from celebrity wineries,  the wines and the celebrities themselves.
Listen to Dan Aykroyd at 53:00 minutes into the show.
Dan Aykroyd wines produced and distributed by Diamond Estates, The Winery 
Tasting the range of Dan Aykroyd wines with Thomas Green, VP of Winemaking and VP Operations.
Crystal Head Vodka distributed by PMA, Peter Mielzynski Agencies Ltd.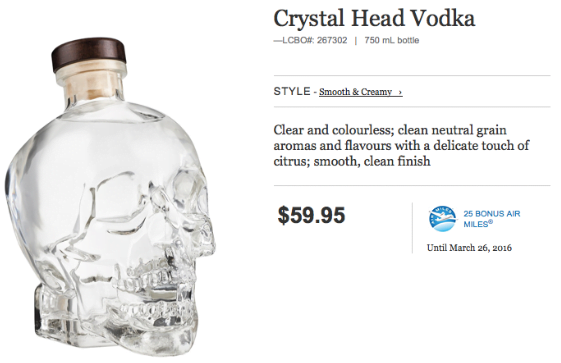 Watch our trailer here as we search for Dan!
https://www.thewineladies.com/wp-content/uploads/2016/03/images_DanAykroydthewineladies.png
374
552
Susanne Seelig-Mense
https://www.thewineladies.com/wp-content/uploads/2017/08/WineLadiesLogoTransparent.png
Susanne Seelig-Mense
2016-03-26 12:37:32
2018-05-21 08:53:00
Love delish premium vodka, Crystal Head, the blues, great comedy & the movie GhostBusters, tune in & be entertained with Dan Aykroyd.